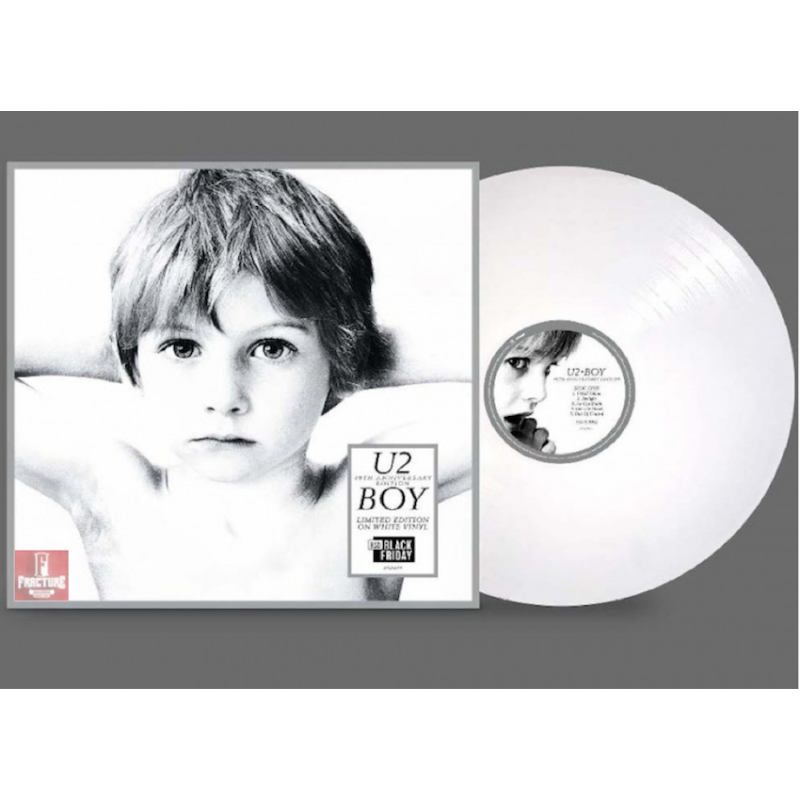  
U2-BOY-40TH ANNIVERSARY EDITION-[BLACK FRIDAY RSD 2020] VINYL BLANCO
1 VINYL DE 40 ANIVERSARIO "BLANCO" BLACK FRIDAY RSD 2020
POLITICA DE ENTREGA Y PAGO
100 % SEGURO
DEVOLUCION
DEVOLUCION
1 VINYL DE 40 ANIVERSARIO "BLANCO" BLACK FRIDAY RSD 2020
Celebrating the 40th anniversary of the debut album by U2, Boy. Recorded at Windmill Lane Studios in Dublin and produced by Steve Lillywhite, it was originally released on 20th October 1980. Features the singles "A Day Without Me" and "I Will Follow" as well as live favourites "Out Of Control" and "The Electric Co.".
Limited edition white vinyl pressing includes an additional double-sided poster plus a lyrics/credits insert. Exclusive to independent retailers for RSD Black Friday 2020.


Side 1 1. I Will Follow 2. Twilight 3. An Cat Dubh 4. Into The Heart 5. Out Of Control
Side 2 1. Stories For Boys 2. The Ocean 3. A Day Without Me 4. Another Time, Another Place 5. The Electric Co. 6. Shadows And Tall Trees.
Si no encuentras lo que buscas, por favor ve a "CONTACTAR CON NOSOTROS" o escribe un correo a fracturerecordsmatriz@gmail.com y pregúntanos por tu artículo. Muchos de ellos los trabajamos de manera personalizada.
Los precios están sujetos a cambios sin previo aviso.