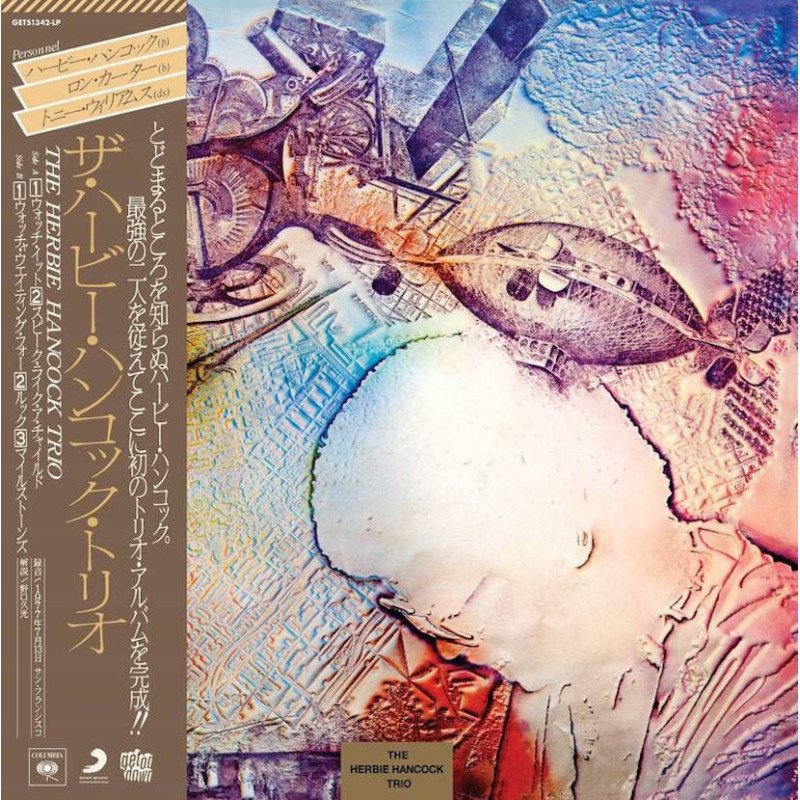  
HERBIE HANCOCK TRIO-THE HERBIE HANCOCK TRIO-[BLACK FRIDAY RSD 2020] VINYL
1 VINYL BLACK FRIDAY RSD 2020.
POLITICA DE ENTREGA Y PAGO
100 % SEGURO
DEVOLUCION
DEVOLUCION
1 VINYL BLACK FRIDAY RSD 2020.
This 1977 studio recording finds Herbie Hancock embracing his jazz roots. The straightforward trio setting puts Hancock's piano front and center. Backed by Ron Carter on bass and Tony Williams behind the drums, the recording features Hancock originals as well as the Trio's take on Miles Davis' "Milestones."
Though recorded at fabled San Francisco studio The Automatt, the recording was only immediately issued in Japan. To this day Japan is the only country to see a vinyl release of this session. That changes on RSD Black Friday as Get On Down presents The Herbie Hancock Trio in a complete replica of the Japanese release including a full-color insert and deluxe OBI strip. 


SIDE A: 1. "Watch It" 2. "Speak Like A Child"
SIDE B: 1. "Watcha Watin For" 2. "Look" 3. "Milestones"
.
Si no encuentras lo que buscas, por favor ve a "CONTACTAR CON NOSOTROS" o escribe un correo a fracturerecordsmatriz@gmail.com y pregúntanos por tu artículo. Muchos de ellos los trabajamos de manera personalizada.
Los precios están sujetos a cambios sin previo aviso.