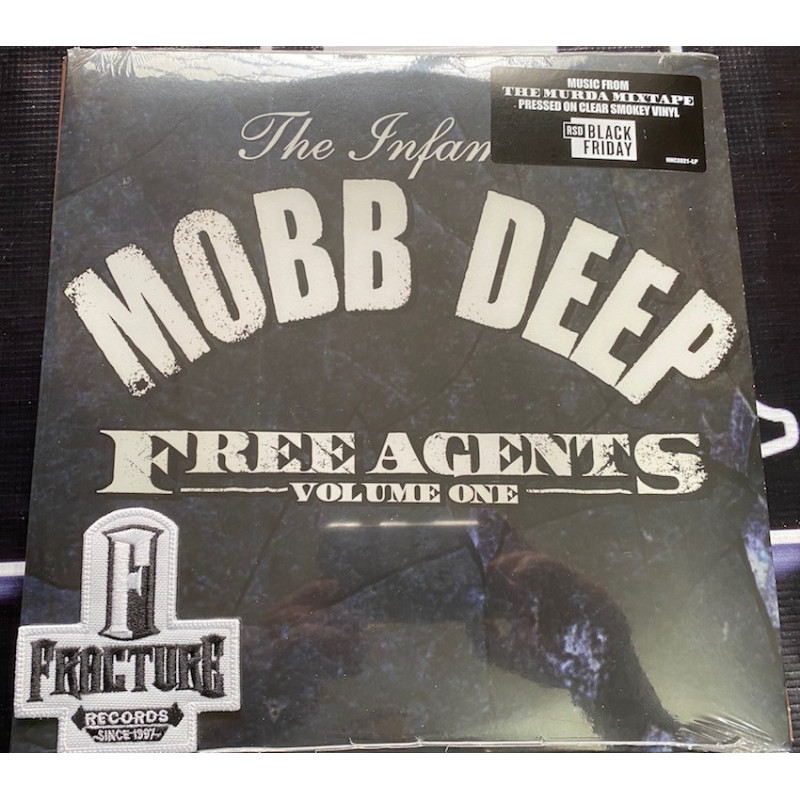  
MOBB DEEP-FREE AGENTS (RSD BF 2021) VINYL
2 VINYLOS RSD BLACK FRIDAY 2021
Pieza disponible el viernes 26 de Noviembre a partir de las 10 am.
POLITICA DE ENTREGA Y PAGO
100 % SEGURO
DEVOLUCION
DEVOLUCION
2 VINYLOS RSD BLACK FRIDAY 2021
Pieza disponible el viernes 26 de Noviembre a partir de las 10 am.
Mobb Deep redefined East Coast hip-hop in the early '90s with their release Juvenile Hell and the break-out follow up The Infamous. As the group moved into the 2000s and parted ways with their long-time label, Loud, they released Free Agents as a celebration of their moving on to … well, free agent status. With Havoc handling production on all but three cuts and only two guest appearances (one being from long-time Queensbridge associate Big Noyd) Free Agents is uncut, undiluted Mobb Deep all the way through. The reaction from fans was solid, catapulting the record to its peak at # 21 on the Top 200 with a Top 5 position on the R&B/Hip Hop charts. Out of print for well over a decade, this chapter in Mobb Deep's legacy is back in effect for RSD Black Friday in a never seen, never-to-be-repeated smokey-clear vinyl pressing. 

A Side 
1. This Is Not Supposed To Be Positive (Intro)
2. Solidified
3. Survival Of The Fittest 2003
4. Paid In Full
B Side 
1. Double Shots (feat. Big Noyd)
2. What Can I Do?
3. Favorite Rapper
C Side 
1. Let's Pop (feat. ACD)
2. It's Over
3. The Illest
4. Just Got Out The Box... (Skit)
D Side
1. Narcotic
2. Clap First
3. Watch That Nigga
4. Came Up
5. Don't Call Tasha
.
Si no encuentras lo que buscas, por favor ve a "CONTACTAR CON NOSOTROS" o escribe un correo a fracturerecordsmatriz@gmail.com y pregúntanos por tu artículo. Muchos de ellos los trabajamos de manera personalizada.
Los precios están sujetos a cambios sin previo aviso.