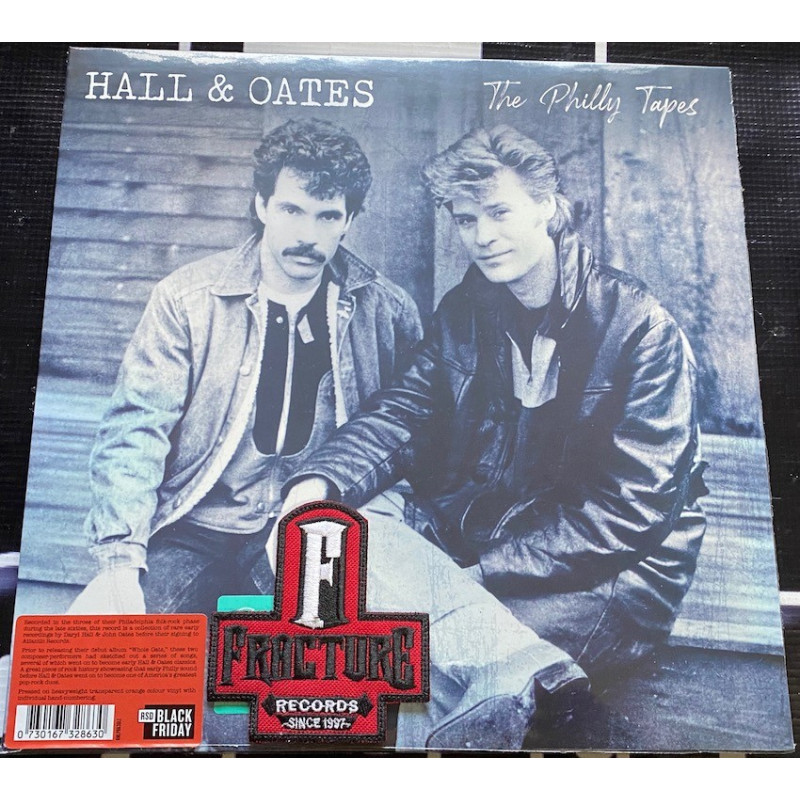  
DARYL HALL & JOHN OATES-FALL IN PHILADELPHIA:THE DEFINITIVE DEMOS 1968-71-(RSD BF 2021) VINYL ANARANJADO TRANSPARENTE
1 VINYL NARANJA TRANSPARENTE RSD BLACK FRIDAY 2021
POLITICA DE ENTREGA Y PAGO
100 % SEGURO
DEVOLUCION
DEVOLUCION
1 VINYL NARANJA TRANSPARENTE RSD BLACK FRIDAY 2021
Recorded in the throes of their Philadelphia folk-rock phase during the late '60s, this record is a collection of rare early recordings by Daryl Hall & John Oates, before their signing to Atlantic Records. Prior to releasing their debut album, Whole Oats,' these two composer-performers had sketched out a series of songs, several of which went on to become early Hall & Oates classics. A great piece of rock history showcasing that early Philly sound before Hall & Oates went on to become one of America's greatest pop-rock duos.

Pressed on heavyweight transparent orange vinyl with individual hand-numbering.



1 In Honor Of A Lady
2 Good Night And Good Morning
3 Past Times Behind
4 The Reason Why
5 Sally
6 If That's What Makes You Happy
7 The Provider
8 They Needed Each Other
9 Deep River Blues
10 Angelina
11 Perkiomen
12 I'll Be By
13 Dry In The Sun
14 Lilly
15 Back In Love Again
16 Fall In Philadelphia
17 Georgie
18 Months & Weeks & Days
19 A Lot Of Changes Comin'
20 I'm Tired Of Wearing Buckskin
.
Si no encuentras lo que buscas, por favor ve a "CONTACTAR CON NOSOTROS" o escribe un correo a fracturerecordsmatriz@gmail.com y pregúntanos por tu artículo. Muchos de ellos los trabajamos de manera personalizada.
Los precios están sujetos a cambios sin previo aviso.