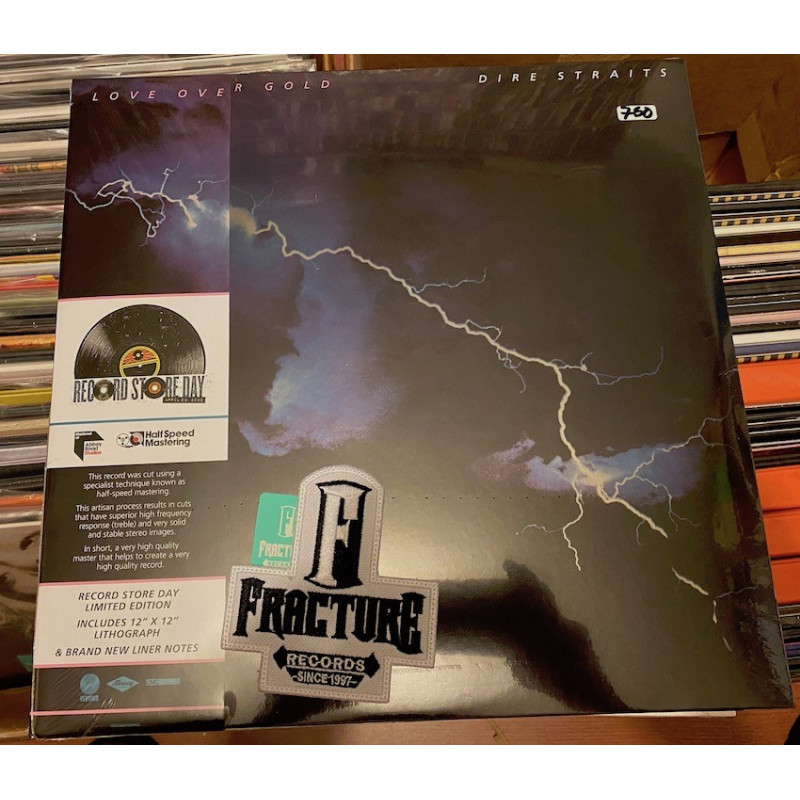  
DIRE STRAITS-40TH ANNIVERSARY-LOVE OVER GOLD (HALF SPEED) (RSD 2022) VINYL
1 VINYL RECORD STORE DAY 2022.
POLITICA DE ENTREGA Y PAGO
100 % SEGURO
DEVOLUCION
DEVOLUCION
1 VINYL RECORD STORE DAY 2022.
Half-speed master of the Dire Straits album Love Over Gold, cut by Miles Showell at Abbey Road, to celebrate the album's 40th anniversary. A number one album in the UK following its original release in September 1982, the album featured two singles 'Private Investigations' and 'Industrial Disease'. This limited edition reissue for Record Store Day will feature an embossed lithograph, plus an insert with a brand new essay about the album including a new interview with Mark Knopfler, and a certificate of authenticity from Abbey Road Studios. Love Over Gold is one of this year's War Child exclusive releases in the UK.