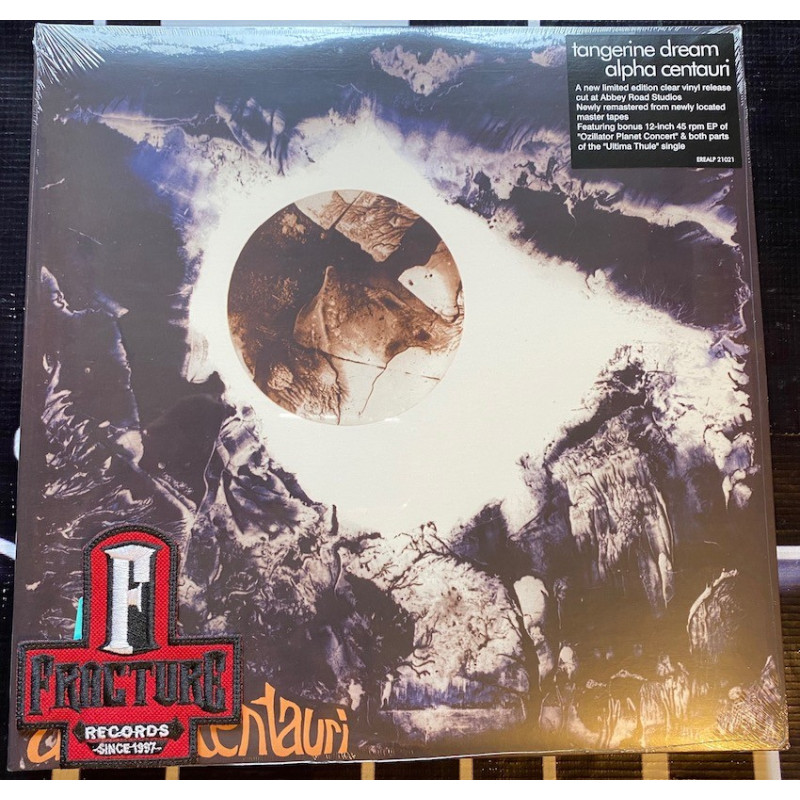  
TANGERINE DREAM-ALPHA CENTAURI (RSD-JUNIO-2022) VINYL
1 VINYL RECORD STORE DAY JUNIO 2022.
POLITICA DE ENTREGA Y PAGO
100 % SEGURO
DEVOLUCION
DEVOLUCION
1 VINYL RECORD STORE DAY JUNIO 2022.
Recorded at the Dierks Studio in Stommeln, the album featured a line up of Edgar Froese, Chris Franke, and Steve Schroyder with guests Udo Dennebourg (flute) and Roland Pualyck (synthesizer). First released in Germany on the Ohr label, the influence of the album was immense, with the band creating imaginative soundscapes previously unheard on record.
This Esoteric Reactive edition for Record Store Day 2022 includes inner bags with an essay and rare photographs and has been re-mastered from recently discovered master tapes and was cut at Abbey Road Studios. It is a replica of the original 1971 Ohr Records gatefold LP release and also includes a bonus 12-inch 45 rpm EP featuring "Ozillator Planet Concert" which has never been officially re-released on vinyl since it first appeared as part of the 1971 double album "Ossiach Live". Also included on this EP are both sides of the classic "Ultima Thule" single issued in Germany in 1971.



1A-SUNRISE IN THE THIRD SYSTEM 1B - FLY AND COLLISION OF COMA SOLA 2A - ALPHA CENTAURI 3A-OSZILLATOR PLANET CONCERT 3B-ULTIMA THULE PART ONE 3C =ULTIMA THULE PART TWO