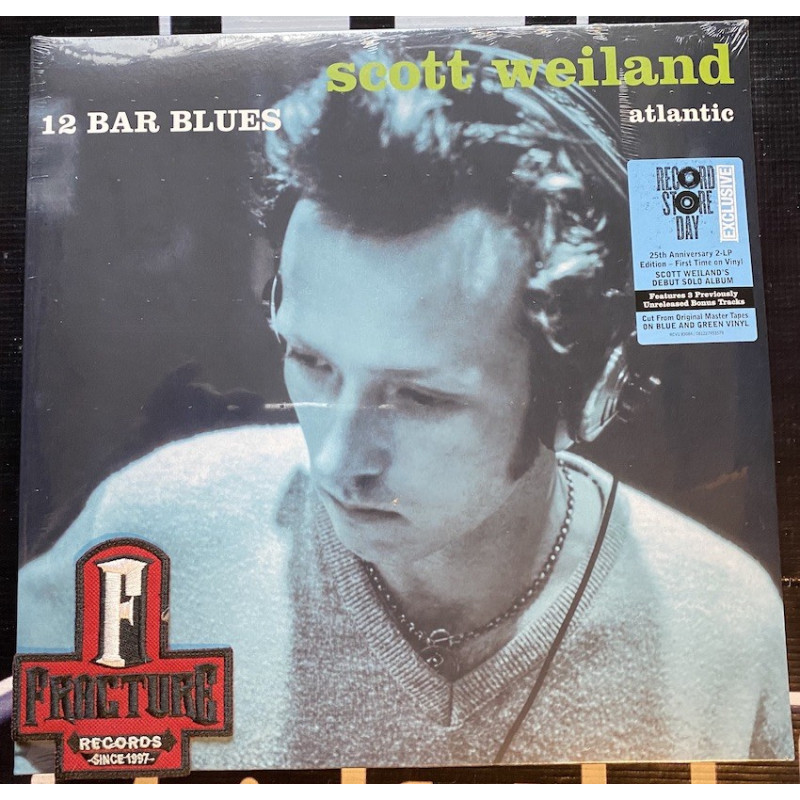  
SCOTT WEILAND-12 BAR BLUES 2VINYL BLUE/GREEN RSD23
2 VINYLOS AZUL Y VERDE RECORD STORE DAY 2023.
Label:
Rhino Records (2) – RCV1 83084, Atlantic – 081227933579
Format:

Vinyl, LP, Blue Frosted

Vinyl, LP, Green Translucent

All Media, Album, Record Store Day, Reissue

Country:
Worldwide
Released:
Apr 22, 2023
Genre:
Rock
Style:
Alternative Rock
POLITICA DE ENTREGA Y PAGO
100 % SEGURO
DEVOLUCION
DEVOLUCION
2 VINYLOS AZUL Y VERDE RECORD STORE DAY 2023.
Esta pieza se encuentra en bodega; no la llevamos al Chopo. Si deseas adquirirla, te pedimos de favor la solicites al correo fracturerecordsmatriz@gmail.com dentro de la tienda en línea www.fracturerecords.com.mx. En este caso, es importante que generes tu cuenta; posteriormente coloca la pieza en la cesta y, en donde se indica "Forma de pago", dirígete a Recoger En Tienda Chopo, -RATIFICAR- PAGO CON CHEQUE o si quieres el envío se puede proceder de manera inmediata.
25th anniversary expanded edition of Scott Weiland's 1998 debut solo album 12 Bar Blues. First ever vinyl release includes originally intended tracklist with two additional, previously unreleased tracks plus the unreleased demo of "Barbarella". Pressed on blue and green vinyl. 

A1. DESPERATION #5 
A2. BARBARELLA
A3. ABOUT NOTHING
A4. WHERE'S THE MAN
B1. DIVIDER
B2. COOL KISS
B3. THE DATE
B4. SON
C1. JIMMY WAS A STIMULATOR
C2. LADY, YOUR ROOF BRINGS ME DOWN
C3. MOCKINGBIRD GIRL
C4. OPPOSITE OCTAVE REACTION
D1. BARBARELLA (ACOUSTIC VERSION)
D2. LAZY DIVEY
D3. CHATEAU MARS
.
Si no encuentras lo que buscas, por favor ve a "CONTACTAR CON NOSOTROS" o escribe un correo a fracturerecordsmatriz@gmail.com y pregúntanos por tu artículo. Muchos de ellos los trabajamos de manera personalizada.
Los precios están sujetos a cambios sin previo aviso.
Reviews
No customer reviews for the moment.